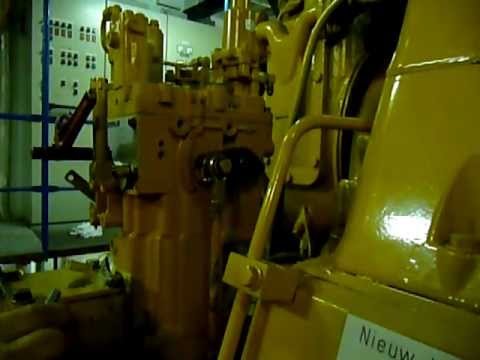 Partnerships
Rotating Equipment Controls Ltd appreciate the fact that governors and other speed controls are very sensitive components of engines, which required specialist and factory trained hands and access to original spare parts. It is with this understanding that encourages REC to work hard in partnering with Regulateur Europa and Woodward Authorized Business Partner for Middle East and Africa, Goltens.
Woodward
Woodward is an independent designer, manufacturer, and service provider of control solutions for the aerospace and industrial markets. Our aerospace systems and components optimize the performance of fixed wing and rotorcraft platforms in commercial, business and military aircraft, ground vehicles and other equipment.
Woodward industrial related systems and components enhance the performance of industrial gas and steam turbines, reciprocating engines, compressors, wind turbines, electrical grids and other energy related industrial equipment. The company's innovative fluid energy, combustion control, electrical energy, and motion control systems help customers offer cleaner, more reliable and more efficient equipment. Woodward customers include leading original equipment manufacturers and end users of their products.
REGULATEURS EUROPA
REGULATEURS EUROPA is amongst the world leaders when it comes to the supply of control and monitoring solutions. From mechanical and electronic governors to turnkey monitoring and control systems for marine, traction, industrial and offshore applications. 60 years of experience developing control and monitoring philosophies for prime movers is clearly evident in the products and services supplied to engine builders, utility companies and ship operators in addition to many other users around the world. The name REGULATEURS EUROPA has become synonymous with quality and dependability.
REGULATEURS EUROPA is able to supply products that satisfy the most demanding of applications. As a member of the HEINZMANN Group REGULATEURS EUROPA offers a complete portfolio of control and management solutions for all major types of prime mover with products ranging from standard components to highly complex power management systems.